Legally Blonde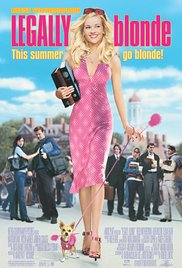 Natural blonde Elle Woods is distraught when her boyfriend Warner, breaks up with her and begins dating an old sweetheart from prep school. Determined to win her man back, Elle schemes her way into Harvard Law School, where she discovers a wealth of untapped legal savvy. Soon Elle is embroiled in a high profile murder case. Now the fight is no longer just for Warner, but for justice and respect as well.
Directed by Robert Luketic
Starring Reese Witherspoon, Selma Blair, Matthew Davis, Luke Wilson
96 mins

Legally Blonde is not currently showing anywhere.