Secretary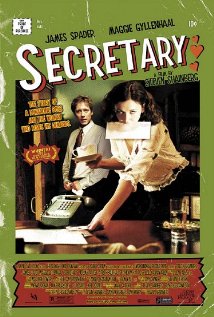 Shy and demure twentysomething Lee Holloway has always lived in the shadow of her domineering mother. By chance, she applies for a job as secretary to low rent lawyer Mr Grey, who reacts to typing errors and poor etiquette with sadomasochistic punishments. Lee enjoys her beatings at Mr Grey's hands and she begins to intentionally make mistakes to incur his wrath.
Directed by Steven Shainberg
Starring Maggie Gyllenhaal, James Spader, Jeremy Davies
111 mins

Secretary is not currently showing anywhere.