A Most Wanted Man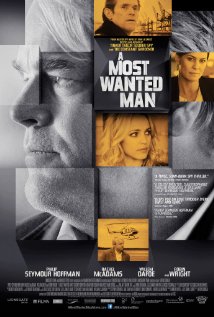 German intelligence operative Gunther Bachmann hopes to identify and break up terrorist cells by extracting information from the local Muslim community. He believes but cannot prove that philanthropist Dr Abdullah is channelling funds to one such cell. The surveillance operation on Abdullah becomes complicated when Chechen refugee Issa Karpov enters Hamburg illegally and is identified as a terrorist by Russian intelligence.
Directed by Anton Corbijn
Starring Rachel McAdams, Robin Wright, Philip Seymour Hoffman, Willem Dafoe, Daniel Bruhl, Nina Hoss, Homayoun Ershadi, Grigory Dobrygin
121 mins

A Most Wanted Man is not currently showing anywhere.