Gone Girl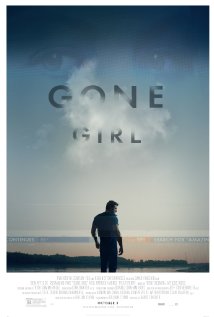 On her fifth wedding anniversary, Amy Dunne vanishes without trace. Her husband Nick works with the police to front a high-profile media campaign to secure the safe return of his "amazing Amy". In the glare of the spotlight, fractures appear in the Dunnes' marriage and police and public both question Nick's innocence. With Amy's creepy ex-boyfriend Desi Collings as another suspect, Detectives Rhonda Boney and Jim Gilpin search for answers.
Directed by David Fincher
Starring Neil Patrick Harris, Ben Affleck, Rosamund Pike, Boyd Holbrook, Scoot McNairy, Missi Pyle, Patrick Fugit, Kim Dickens
145 mins

Gone Girl is not currently showing anywhere.