Ex Machina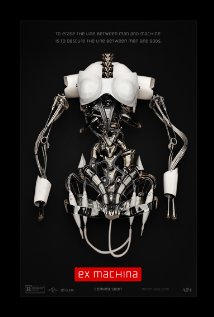 Nathan is a talented computer programmer at a hi-tech firm run by the enigmatic Caleb. As part of a company-wide competition, Nathan wins a weekend at the CEO's remote island retreat, journeying to the lush paradise in a private helicopter. Once he gains entry, Nathan discovers he has been hand-picked by Caleb to take part in a ground-breaking experiment: to interrogate a functioning artificial intelligence prototype called Ava.
Directed by Alex Garland
Starring Alicia Vikander, Oscar Isaac, Domhnall Gleeson, Chelsea Li, Corey Johnson, Sonoya Mizuno
108 mins

Ex Machina is not currently showing anywhere.