Funny Girl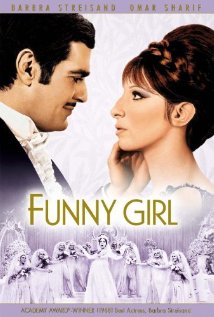 Oscar-winning story of comedienne Fanny Brice, who escaped her life as the daughter of a Jewish saloon owner in the slums of the Lower East Side of New York, to become one of the star performers at Ziegfield Follies. Success in the world of showbusiness contrasted sharply with her personal fortune: her marriage to suave Nick Arnstein faltered and culminated in divorce and heartache.
Directed by William Wyler
Starring Barbra Streisand, Omar Sharif, Kay Medford, Anne Francis
155 mins

Funny Girl is not currently showing anywhere.