Pitch Perfect 2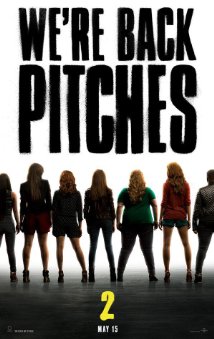 Fat Amy suffers an embarrassing wardrobe malfunction in the presence of The President of the United States, which threatens to bring Barden University's all-female a cappella group into disrepute. In order to restore their pride, the Bellas enter a global singing competition that has never been won by an American group. Aubrey, Chloe, Beca, Lilly, new recruit Emily and the other Bellas prepare to pitch-slap their talented rivals into submission.
Directed by Elizabeth Banks
Starring Anna Kendrick, Hailee Steinfeld, Rebel Wilson, Anna Camp, Skylar Astin, Adam DeVine, Elizabeth Banks, Brittany Snow, John Michael Higgins
115 mins

Pitch Perfect 2 is not currently showing anywhere.