Save The Last Dance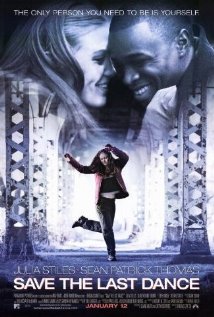 Sara comes from a middle class, small town background and has devoted her life to becoming a top ballet dancer. Derek hails from inner city Chicago and dances to the beat of hip hop. Drawn together by their shared passion for dance, Sara and Derek find love, but friends and family are opposed to their romance.
Directed by Thomas Carter
Starring Julia Stiles, Sean Patrick Thomas, Terry Kinney
112 mins

Save The Last Dance is not currently showing anywhere.