Kiss Me Kate 3D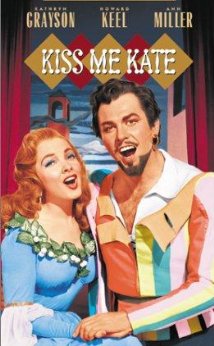 The National Film Theatre celebrates MGM's bold and colourful musical in glorious 3-D with the unveiling of a restored print. Vain Hollywood leading man Fred Graham tries to persuade his former wife Lilli to join him in a musical version of The Taming Of The Shrew. She resists, but finally joins the cast after her part is offered to sultry siren Lois, a vixen who conceals her predatory nature behind an angelic smile.
Directed by George Sidney
Starring Howard Keel, Kathryn Grayson, Ann Miller
111 mins

Kiss Me Kate 3D is not currently showing anywhere.