Maya The Bee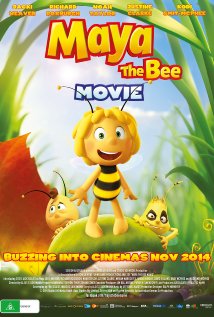 Busy Bee 396 - or Maya as she is christened - bursts into the world and excitedly savours every sight of the hive. Her teacher at Bee-School, Miss Cassandra, encourages her to explore, but some of Maya's escapades incur the wrath of royal advisor Buzzlina Von Beena. It transpires that Buzzlina and her snivelling hench-sect Crawley are plotting to steal the royal jelly that keeps The Queen on the throne.
Directed by Alexs Stadermann
Starring Miriam Margolyes, Richard Roxburgh, Noah Taylor, Coco Jack Gillies, Kodi Smit-McPhee, Jacki Weaver
88 mins

Maya The Bee is not currently showing anywhere.