Star Wars Episode VII: The Force Awakens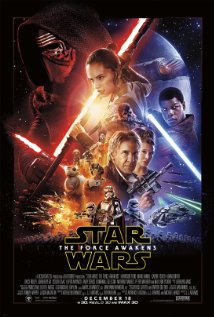 Han Solo, Luke Skywalker and his sister Leia bear the deep emotional scars of their encounters with the Dark Side of the Force, led by Supreme Leader Snoke and his protege Kylo Ren. A valiant scavenger called Rey, First Order stormtrooper Finn and Resistance X-wing pilot Poe Dameron become embroiled in the battle between good and evil.
Directed by JJ Abrams
Starring Carrie Fisher, Harrison Ford, Mark Hamill, John Boyega, Lupita Nyong'o, Max von Sydow, Oscar Isaac, Peter Mayhew, Adam Driver, Domhnall Gleeson, Andy Serkis, Anthony Daniels, Daisy Ridley
135 mins

Star Wars Episode VII: The Force Awakens is not currently showing anywhere.