A Christmas Tale (Un Conte De Noel: Roubaix!)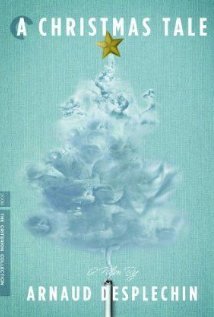 A feisty matriarch, dying of liver cancer and facing the prospect of a potentially deadly bone marrow transplant, contemplates her chequered life in the company of family and friends in this moving drama about a dysfunctional family coming apart at the seams. Many years after losing their eldest son to leukaemia, Junon and her husband Abel face the spectre of terminal illness once again. Their three children and eldest grandson are tested for bone marrow compatibility, all arriving at the family home to hear the results. The siblings Elizabeth, Henri and Ivan bicker as usual under the same roof as skeletons come rattling out of the closet.
Directed by Arnaud Desplechin
Starring Catherine Deneuve, Mathieu Amalric, Anne Consigny, Melvil Poupaud, Jean-Paul Roussilon, Anne Consigny, Hippolyte Girardot, Chiara Mastroianni
153 mins

A Christmas Tale (Un Conte De Noel: Roubaix!) is not currently showing anywhere.