Donnie Darko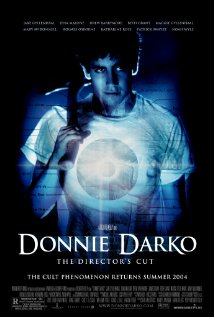 Donnie Darko is a deeply troubled teenager who lives with his parents and two sisters, Elizabeth and Samantha. Poor Donnie needs medication and regular visits to a psychiatrist to hold onto his sanity, but when he decides to stop taking his tablets, the lad is plagued by visions of a giant rabbit called Frank, who foretells the end of the world. Soon after, a 747 jet engine crashes into the family home, setting off a chain reaction which will alter the course of the Darko's lives forever.
Directed by Richard Kelly
Starring Jake Gyllenhaal, Jena Malone, Drew Barrymore
113 mins

Donnie Darko is not currently showing anywhere.