Your Name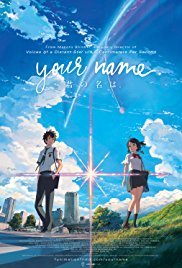 Drama Mitsuha Miyamizu is a schoolgirl in the town of Itomori, who lives with her wise grandmother Hitoha and younger sister Yotsuha. She yearns to escape provincial life for the hustle and bustle of the city. Mitsuha gets her wish when she is magically transported into the body of Tokyo schoolboy Taki Tachibana. It transpires that Taki is simultaneously transporting into Mitsuha's body and in their gender-swapped guises, the teenagers are able to experience each other's worlds.
Directed by Makoto Shinkai
Starring Mone Kamishiraishi, Ryunosuke Kamiki, Etsuko Ichihara, Ryo Narita
106 mins
12A certificate

Your Name is not currently showing anywhere.