Rogue One: A Star Wars Story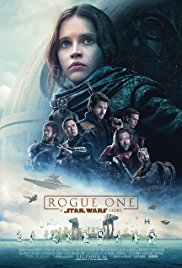 SciFi The Galactic Empire begins construction of a new superweapon called the Death Star. The Rebel Alliance recruits Jyn Erso, whose estranged father Galen is somehow linked to the project, to steal the design schematics as part of a crack team including Cassian Andor and an enforcer droid called K-2SO, whose memory has been wiped.
Directed by Gareth Edwards
Starring Ben Mendelsohn, Felicity Jones, Riz Ahmed, Mads Mikkelsen, Alan Tudyk, Diego Luna
134 mins
12A certificate

Rogue One: A Star Wars Story is not currently showing anywhere.