Ghost In The Shell (1995 Film)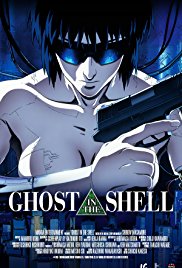 SciFi The year is 2029 and Major Motoko Kusanagi and her team from Public Security Section 9 are assigned the seemingly impossible task of apprehending an elusive hacker known as The Puppet Master. This shadowy figure leaps from the brains of unsuspecting strangers - a ministerial translator, a rubbish collector, a small-time crook - and when authorities apprehend these suspects, The Puppet Master has already found a new host, leaving behind an empty shell.
Directed by Mamoru Oshii
Starring Akio Otsuka, Atsuko Tanaka, Iemasa Kayumi
83 mins
15 certificate

Ghost In The Shell (1995 Film) is not currently showing anywhere.