Children Of Men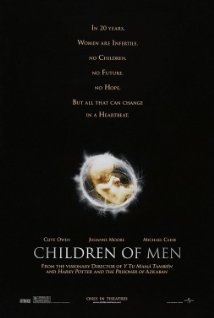 Thriller Alfonso Cuaron's adaptation of the PD James novel is set in a futuristic world where women are no longer able to conceive and the human race is slowly but surely dying out. By chance, a single woman falls pregnant and activist Theo and his ex-wife join forces to protect the mother and her foetus before government authorities learn of their existence.
Directed by Alfonso Cuaron
Starring Clive Owen, Julianne Moore, Michael Caine, Chiwetel Ejiofor
109 mins
15 certificate

Children Of Men is not currently showing anywhere.