Anchorman - The Legend Of Ron Burgundy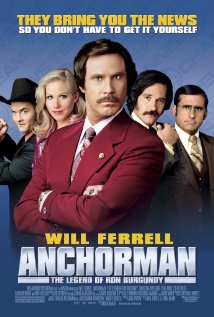 Ron Burgundy is the top-rated anchorman in San Diego in the '70s. Every night, the city tunes in to listen to Ron read the news, and to smile at his signature sign-off: "Stay classy San Diego". The fragrance of feminism wafts into the newsroom in the form of ambitious journalist Veronica Corningstone, who has her sights set on becoming the network's first ever anchorwoman. Using her feminine wiles, she romances Ron, hoping to use his influence and power for her own gain.
Directed by Adam McKay
Starring Will Ferrell, Christina Applegate, Paul Rudd
94 mins
12A certificate

Anchorman - The Legend Of Ron Burgundy is not currently showing anywhere.