Billy Elliot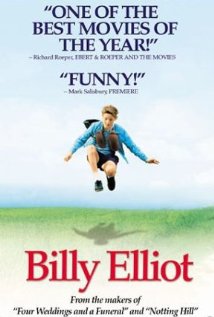 Teenager Billy comes into conflict with his miner father Jacky and big brother Tony during the 1984 Miner's Strike when he skips boxing lessons in favour of ballet classes with local teacher Miss Wilkinson. A natural talent just waiting to be nurtured, Billy falls foul of the blinkered macho prejudices of his family and the community - his only release from the misery proving to be the soothing rhythm of the dance steps.
Directed by Stephen Daldry
Starring Jamie Bell, Julie Walters, Gary Lewis, Jamie Draven
110 mins

Billy Elliot is not currently showing anywhere.