Citizen Kane 35mm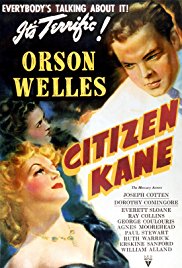 Drama Re-issue of the 1941 classic, about a recently deceased media tycoon, whose life is dissected in flashback post mortem by a tenacious magazine journalist. Modelled all too obviously on Randolph Hearst, Kane is a man undone by greed and ambition whose determination to be the very best forces him to sacrifice friendships, work relationships and ultimately his marriage.
Directed by Orson Welles
Starring Orson Welles, Joseph Cotten, Everett Sloane
118 mins
U certificate

Citizen Kane 35mm is not currently showing anywhere.