McQueen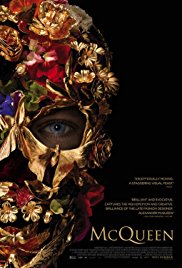 Documentary Born and raised in the London borough of Stratford, Lee Alexander McQueen was a tortured genius of working class origins, who challenged the fashion establishment with his catwalk shows influenced by death, depravity and violence. This lavishly designed documentary charts McQueen's rise from his awkward teenage years, through an enduring friendship with mentor Isabella Blow (she persuaded him to trade under his middle name) and his appointment at Parisian fashion house Givenchy.
Directed by Peter Ettedgui, Ian Bonhote
Starring Alexander McQueen
111 mins
15 certificate

McQueen is not currently showing anywhere.