Cocote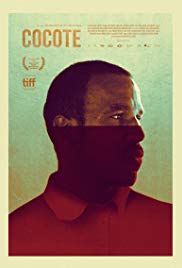 Drama Alberto works in Santo Domingo as a gardener, where he tends to the properties of wealthy homeowners, a far cry from his humble beginnings in the countryside of the Dominican Republic. Alberto receives word that his father has been killed so he travels back home and instantly clashes with his fiery sisters, Karina and Patria. They expect Alberto to avenge the old man's murder at the hands of a criminal called Martinez. The gardener is reluctant to sate his sisters' thirst for blood.
Directed by Nelson Carlo de Los Santos Arias
Starring Vicente Santos, Kalyane Linares, Yuberbi de la Rosa
106 mins

Cocote is not currently showing anywhere.