Hedwig And The Angry Inch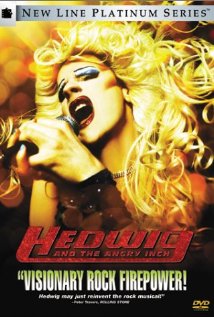 Musical East German transsexual Hedwig moves to America to follow her dreams of becoming a singer. By chance, she meets wannabe rocker Tommy Gnosis, and the pair write several songs together. The boy steals the material and hits the big time, and Hedwig thirsts for revenge. So she stalks the rising star from one concert to the next, hoping that Tommy will one day give her the recognition she deserves.
Directed by John Cameron Mitchell
Starring John Cameron Mitchell, Miriam Shor, Michael Pitt
92 mins
15 certificate

Hedwig And The Angry Inch is not currently showing anywhere.