A Farewell To Arms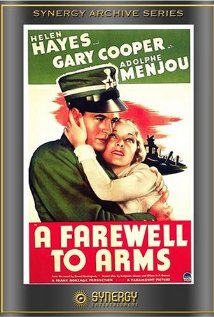 Catherine is an English nurse, whose fiance died at the Somme. Emotionally scarred by that loss, Catherine is devoted to her patients in Italy and she fails to be impressed by the flirtatious advances of an ambulance brigade driver called Lieutenant Frederic Henry, who is a good friend of womanising doctor Major Rinaldi. Despite the initial setback, Frederic continues to woo Catherine and his charm and tenderness gradually salve her wounds and open her eyes to the possibility of happiness.
Directed by Frank Borzage
Starring Gary Cooper, Helen Hayes, Adolphe Menjou
82 mins

A Farewell To Arms is not currently showing anywhere.