El Topo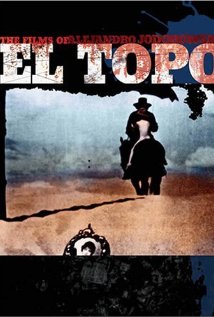 Western Limited release of Alejandro Jodorowsky's freakish 1970 western-drama, about a character called El Topo, who spends his life digging tunnels, rather like a mole. When he finally emerges from the ground, going blind in the process, El Topo becomes embroiled in the lives of strange denizens including the Four Masters of the Desert.
Directed by Alejandro Jodorowsky
Starring Alejandro Jodorowsky, Brontis Jodorowsky, Mara Lorenzio, David Silva
124 mins
18 certificate

El Topo is not currently showing anywhere.