Zodiac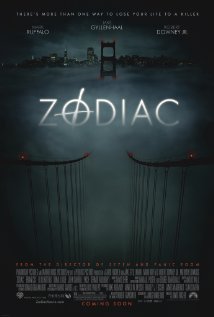 Thriller In the sweltering summer of 1969, the Bay Area of San Francisco shuddered with fear at the mention of Zodiac, the nickname of the serial killer attacking its residents. Law enforcement agencies seemed powerless to stop the madman, who sent taunting letters to the media. Four men - detectives Dave Toschi and Bill Armstrong and journalists Paul Avery and Robert Graysmith - to bring Zodiac's reign of terror to an end.
Directed by David Fincher
Starring Jake Gyllenhaal, Mark Ruffalo, Anthony Edwards, Robert Downey Jr, Brian Cox
157 mins
15 certificate

Zodiac is not currently showing anywhere.