Kill Bill Volume 1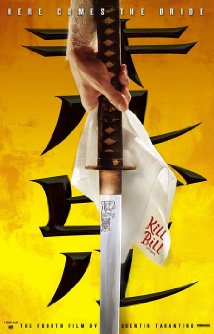 Action The Bride belongs to an elite squad of hired killers known as the Deadly Vipers Assassination Squad, run by the enigmatic Bill. Shot and left for dead on her wedding day, The Bride wakes five years later from a coma to wreak revenge on the men who turned against her.
Directed by Quentin Tarantino
Starring Uma Thurman, David Carradine, Lucy Liu, Vivica A Fox
110 mins
18 certificate

Kill Bill Volume 1 is not currently showing anywhere.