Zoolander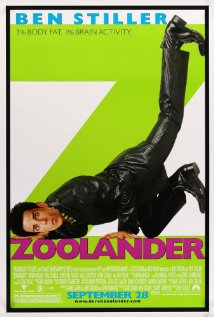 Comedy Having recently lost his Male Model Of The Year crown, dim-witted though lovable catwalk star Derek Zoolander is approached to headline the latest collection by fashion guru Mugatu. Derek is thrilled, but little does he realise that the shoot is a clever cover for a brain-washing program, to transform him into a deadly assassin.
Directed by Ben Stiller
Starring Ben Stiller, Owen Wilson, Christine Taylor
89 mins

Zoolander is not currently showing anywhere.