Down By Law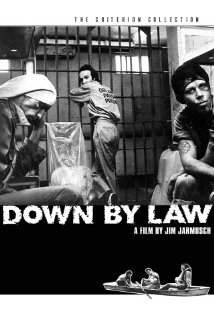 Disc jockey Zack and pimp Jack are arrested for crimes they did not commit and consigned to a cramped cell with an Italian tourist called Bob, whose grasp of English is extremely loose. Zack and Jack kindle hatred for each other, which sparks fisticuffs, and only Bob manages to keep them apart. He hatches a plan to escape and brings along his two cellmates, whose mutual enmity might just be the scheme's undoing.
Directed by Jim Jarmusch
Starring Tom Waits, John Lurie, Roberto Benigni
107 mins

Down By Law is not currently showing anywhere.