The Captive (La Captive)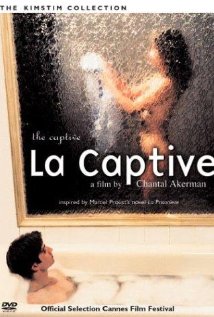 Drama Ariane lives with her boyfriend Simon and his grandmother in a luxurious apartment in Paris. She is greatly attracted to other women, but is unable to fulfil her desires since Simon ensures that a friend follows her at all times. The more Ariane tries to resist Simon, the more he wants her, until he delivers a fatal ultimatum that will compel Ariane to make the ultimate sacrifice.
Directed by Chantal Akerman
Starring Stanislas Merhar, Sylvie Testud, Olivia Bonamy
118 mins
15 certificate

The Captive (La Captive) is not currently showing anywhere.