Freaks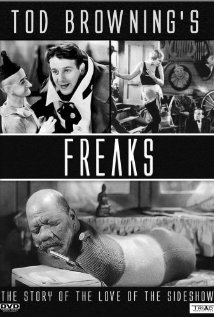 Horror A midget called Hans falls in love with trapeze artist Cleopatra. She only wants to be with Hans for his money, and plots with her strongman lover Hercules to poison him. However, the other 'freaks' learn of her dastardly plan and plot their own bloodthirsty revenge.
Directed by Tod Browning
Starring Harry Earles, Wallace Ford, Olga Baclanova
64 mins

Freaks is not currently showing anywhere.