M (1931 Film)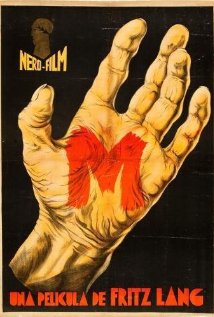 Hans Beckert is a child murderer, who preys on the young and the vulnerable of Berlin. He attacks little Elsie Beckmann on her way home from school and subsequently pens an angry missive to the media, which provides the police, led by Inspector Karl Lohmann, with some valuable clues. Their hunt for the killer disrupts the city's vast criminal network and underworld boss Der Schranker eventually convenes a meeting of his fellow thieves and kingpins, who agree to hunt the killer.
Directed by Fritz Lang
Starring Peter Lorre, Ellen Widmann, Inge Landgut
118 mins

M (1931 Film) is not currently showing anywhere.