Steamboat Bill, Jr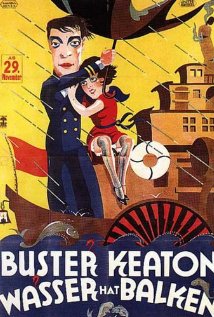 Steamboat captain William Canfield Snr is in direct competition with businessman John James King, who is wooing customers with a luxurious new riverboat. William needs extra hands on deck so he is reunited with his son William Canfield Jnr, who he hasn't seen since the lad was a baby. Unfortunately, the prodigal son is a weakling, with no experience of life on the water, and to make matters worse, Jnr is madly in love with King's daughter Kitty.
Directed by Charles Reisner
Starring Tom McGuire, Buster Keaton, Ernest Torrence, Marion Byron
70 mins

Steamboat Bill, Jr is not currently showing anywhere.