The Meg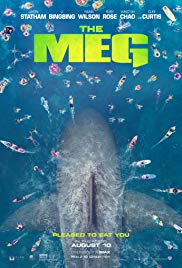 Action Dr Zhang and his daughter Suyin oversee an international facility named Mana One, where scientists conduct experiments in previously uncharted depths of the ocean. During one of these missions, a craft loses contact with Mana One after a heavy collision. Dr Zhang and his associate James Mackreides head to Thailand to hire underwater rescue expert Jonas Taylor. He subsequently discovers that a voracious 75ft-long megalodon shark is on the loose in the waters surrounding Mana One.
Directed by Jon Turteltaub
Starring Jessica McNamee, Jason Statham, Ruby Rose, Bingbing Li
113 mins
12A certificate

The Meg is not currently showing anywhere.